Law and Disorder August 3, 2015
Play Now
|
Play in Popup
|
Download
Coalition of Immokalee Workers: A Big Victory For Farm Workers
Co-host attorney Michael Ratner discusses the landmark development for the Fair Food Program plus the work of Jake Ratner and Elena Stein. Ahold USA and the Coalition for Immokalee Workers announced that Ahold has agreed to join the award-winning social responsibility program, bringing worker-certified Fair Food tomatoes to over 50 million new customers a month in nearly 780 new stores in 14 states.
—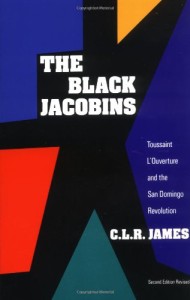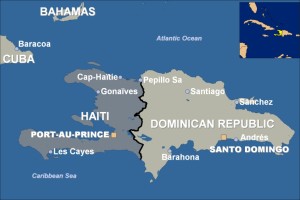 100th Anniversary of the United States Occupation of Haiti
Co-host attorney Michael Ratner describes key politically historic events in the colonizing of Haiti as July 28, 2015 marks the 100th anniversary of the commencement of the U.S. occupation of Haiti. Suggested reading – The Black Jacobins: Toussaint L'Ouverture and the San Domingo Revolution
Law and Disorder Co-host Attorney Michael Ratner,  President Emeritus of the Center for Constitutional Rights (CCR), a non-profit human rights litigation organization based in New York City and president of the European Center for Constitutional and Human Rights (ECCHR) based in Berlin. Ratner and CCR are currently the attorneys in the United States for publishers Julian Assange and Wikileaks. He was co-counsel in representing the Guantanamo Bay detainees in the United States Supreme Court, where, in June 2004, the court decided his clients have the right to test the legality of their detentions in court. Ratner is also a past president of the National Lawyers Guild and the author of numerous books and articles, including the books Who Killed Che? How the CIA Got Away With Murder, The Trial of Donald Rumsfeld: A Prosecution by Book, Against War with Iraq and Guantanamo: What the World Should Know, as well as a textbook on international human rights.
—-
Against All Odds: Voices of Popular Struggle In Iraq

Long before the US imposed sanctions in Iraq, and long before the brutal  and unlawful invasion, our government supported a dictatorship and attendant torture and extermination. Individuals engaging in acts of resistance in Iraq faced mass rapes, enslavement and massacres. Missing from our country's media coverage and political narrative surrounding Iraq are the courageous stories of progressive Iraqi voices.
Activist Ali Issa's recent book Against All Odds: Voices of Popular Struggle In Iraq goes a long way toward filling this void. An organizer with the War Resisters League, he has assembled a rich account of Iraqi organizers and revolutionaries–their analysis, their political works, their visions, their challenges. This important compendium provides much-needed insight to the committed and just-minded individuals who worked to rebuild society and social institutions amidst disappearances and assassinations.
Guest – Ali Issa is the National Field Organizer for the War Resisters League.  He is author of the forthcoming book Against All Odds: Voices of Popular Struggle in Iraq. It's published  by Tadween Publishing and the War Resisters league.
——————————————————