Law and Disorder August 18, 2014
[ 57:22 ]
Play Now
|
Play in Popup
|
Download
Updates:
Police Reform Urged By Anonymous
Prof. Johanna Fernandez Brings Suit To Obtain NYPD Files On The Young Lords

Heidi Boghosian Leaves National Lawyers Guild After 15 Years And Is Now Executive Director of the AJ Memorial Muste Institute
——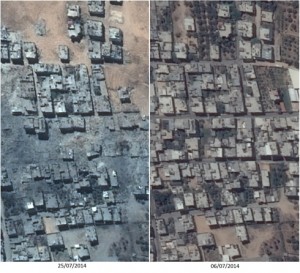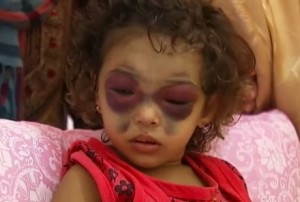 International Humanitarian Law and Israel's War Crimes
Since the July 8th launch of intense bombing and the ground invasion by Israel against the occupied Palestinian territory's Gaza Strip. There's growing evidence that Israel's leaders and commanders have committed the following crimes, war crimes, genocide and crimes against humanity as defined in the Rome statute of the International Criminal Court. U.S. military aid has aided and abetted and assisted the commission of these crimes by providing Israel with the military means to commit them. We discuss today violations of International Humanitarian Law with the Center for Constitutional Senior Staff Attorney Maria LaHood.
It has been reported that Israel has killed almost 2000 people in Gaza, including 460 children over the last month.
A few thousand children alone, have been injured and they've displaced almost half a million people, that's more than a quarter of the population of Gaza.
That's not to mention the widespread destruction of homes, schools, hospitals, mosques, UN shelters, critical infrastructure for civilian population and the power plant in Gaza.
Then you think about the trauma that the population is subjected to, especially the children.
What Israel has done, violates the laws of war, which is intended to protect civilians.
There's international humanitarian law that governs armed conflict. The basic principles are distinction and proportionality.
Parties to a conflict have to distinguish between military objectives which can be attacked, and civilians and civilian property and infrastructure which can never be targeted under any circumstances.
Grave and serious breaches of these laws are war crimes.
Willful, indiscriminate and disproportionate attacks on civilians or civilian objects, like homes, the attacks on medical staff, and ambulances, and hospitals, which are specifically protected.
There has also been the extensive destruction of property that hasn't been justified by military necessity.
The attacks and Israel's closure on Gaza also are collective punishment. They punish people for offenses that they didn't commit.
All state parties to common Article 1 of the Geneva Convention are required, including the United States, are required to insure respect for the conventions under any circumstances.
The United States has laws to prohibit funding and arms sales to foreign governments or specific units that are engaging in human rights violations.
For example the Leahy Law bars the U.S. from funding foreign military units and individuals if there's credible information that they took part in gross human rights violations.
We found out recently, the U.S. doesn't track which Israeli units are receiving U.S. military assistance.
More than half of our foreign military funding goes to Israel.
Even over the course of this latest onslaught on Gaza, the U.S. has sold munitions to Israel.
As far as I'm concerned the U.S. is aiding and abetting Israel's war crimes.
I think the most important thing that's going on right now is the global movement in support of Palestinian human rights.
Look at the U.K. recently, 100 thousand turned out for a protest. A foreign officer minister resigned over the government's policy. Now the government announced it will suspend military export licenses if the fighting resumed.
Frankly, I'm not sure what could stop Israel while it has the U.S. government's support.
That's our responsibility to change.
It's our right to talk about what Israel is doing, it's our duty to do something about it.
At every chance the U.S. government protects Israel.
Its difficult in U.S. courts. It's difficult when the U.S. government is protecting Israel in every way it can.
It's not just in U.S. courts, its in the U.N. It's basically pressuring Abbas, not to ratify the Rome Statute of the International Criminal Court so that Israeli officials can't be liable there.
It pressures the Human Rights Council at every turn not to condemn Israel, not to have fact finding missions into Israel's crimes, not to permit accountability for Israel.
The United States has exercised its veto over 40 times to protect Israel from any accountability – (In UN Security Council)
Basically the Rome Statute permits that states who aren't parties can accept the court's jurisdiction on an ad hoc basis.
The ICC could accept jurisdiction of these crimes and should.
There is a very serious argument that Israel's mass killings of civilians in Gaza, repeated several times in recent years, in the context of Israel's 47 years of occupation and absolute suffocation of Gaza over the last several years, and treatment of Palestinians more broadly, not to mention the horrible genocidal statements that top officials have been making in recent weeks, that that constitutes genocide.
Genocide is a crime that the ICC has jurisdiction over.
I began doing civil rights work as an attorney, and I was so troubled by what was going to be happening post 9-11, that I really wanted to get more involved in international human rights.
I'm Lebanese-American, so I do feel impacted by what's happening, but it is really truly I think my status as a responsible party as an American that makes me want to fight this.
Guest – Maria LaHood, Senior Staff Attorney at the Center for Constitutional Rights, which she joined in 2003.  She specializes in international human rights litigation, seeking to hold government officials and corporations accountable for torture, extrajudicial killings, and war crimes abroad.
——-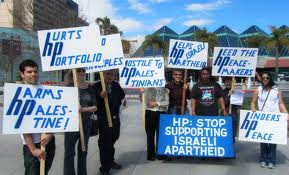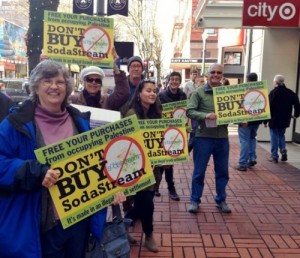 International Peace Movement Gains Traction
There is a growing movement among Americans and Jewish Americans who are organizing for justice in Palestine. They're calling for an end to the occupation, a restoration of the lands and homes of the Palestinians who were evicted years ago and an end to the siege in Gaza. Recent actions by a grassroots national organization called Jewish Voice for Peace have targeted companies that profit from the occupation, congressional leaders and Jewish institutions that rally behind Israel's violence against civilians.
It's part of a long pattern, and a long history of brutality against the Palestinian people and the people of Gaza and going right back to the Nakba and since then.
The organizing that has been going on has been definitely stepping up. We've all seen the photos of protests around the world. London had a huge one, and South Africa and this country.
Netanyahu recently held a press conference that was translated from Hebrew, that there cannot be a situation in which we relinquish security control of the territory west of the river Jordan.
If we look at what happened in 1948, with the Nakba, what happened in 67 when Israel occupied more territory and displaced thousands upon thousands more Palestinians. Palestinians have been arrested more systematically, increased colonization of land, including during the supposed peace process.
I'm one of many many people and groups that are doing organizing and as you know I've chosen to do my activism with a number of different groups.
One of them Jewish Voice For Peace, Jews Say No and have also become part of a project, The Nakba Education Project, specifically because we think there is a great need in the American Jewish community and more broadly for the Nakba to be front and center which also addresses issues of the right of return.
For our organizing, I think that the Palestinian led movement, for Boycott Divestment and Sanction at this particular moment becomes more important than ever as we're protesting the brutality of the Israeli government.
Jewish Voice For Peace – we hold ourselves accountable as a Jewish group that needs to do our work within the Jewish community and at the same time be a very respectful, responsible and responsive partner to the Palestinian led movement for BDS and for justice in Palestine.
There are so many ways to connect.
Now, you can be an Alternet, a Mondoweiss, an ElectronicIntifada, really wonderful places that speak the truth.
There are organizations like the IMEU, The Institution For Middle East Understanding.
JVP alone has had 50 thousand new people at least who asked to be on their mailing list. I'm pretty sure that's happened with lots of groups across the country.
The Israeli propaganda machine is so strong buttressed by the US government propaganda.
Demonstrations have been huge . . . and the acts of civil disobedience.
My background is that I grew up with deeply committed Jewish parents who taught me to stand up for justice whenever and wherever and to be proud of who I was and never think I was better than another human being.
That was the framing through which I grew up. I thought I was going to connect to Israel and at first connected to what was called the Marxist-Zionist movement, which I understand is rather an oxymoron.
I think what I hadn't looked at was the Nakba. In 1989 I was involved with the Road to Peace Conference which was held at Columbia University between Knesset members and PLO officials and it was illegal for Israeli Knesset members to meet with PLO officials so Edward Said arranged for us to be at Columbia.
I had been told there's no group to talk with on the other side meaning the Palestinian side. Every group within Palestinian civil society and Palestinian political life showed up at the conference.
There are increased BDS actions that are taking place. BDS Initiatives Grow Around The World
BDSmovement.net / Endtheoccupation.org / JewishVoiceForPeace.org / Adalah.org / Contact  – JewsSayNo@gmail.com /
Guest – Donna Nevel is a member of the board of Jewish Voice for Peace.  She's also a community psychologist and educator, coordinates the Participatory Action Research Center for Education Organizing (PARCEO) in partnership with the Educational Leadership Program at NYU Steinhardt, where she teaches PAR. She has been a long-time organizer for equity and racial justice in public education. She has been involved with Palestine/Israel peace and justice work since the 1970's and is also part of groups to challenge Islamophobia and anti-Arab racism.
—————————————————–

Please help support Law and Disorder, the show is now a sponsored project of Fractured Atlas, a non-profit arts service organization. Contributions for the charitable purposes of Law and Disorder must be made payable to Fractured Atlas only and are tax-deductible to the extent permitted by law.