Law and Disorder April 18, 2016
Play Now
|
Play in Popup
|
Download
Dallas 6 Trial: No Conviction, Ends In Mistrial
In April of 2014 we spoke with Chandre Delaney, an activist and the mother of Carrington Keys, one of the Dallas 6. The Dallas 6 are a group of inmates who in April 2010 protested the ongoing abuse from prison guards while locked in solitary confinement known as the Restrictive Housing Unit at SCI Dallas prison in Pennsylvannia. Abuse included tasering genitals, being hog tied, cutting off clothes and leaving inmates in cages for hours. The inmates protested by placing bedding over the window of their cell doors to attract attention of the prison administrators. Instead of receiving assistance, the inmates were brought up on riot charges.
The Dallas 6 are Andre Jacobs, Anthony Kelly, Anthony Locke, Dwayne Peters, Derek Stanley and Carrington Keys and were forced to stay in solitary confinement for up to 10 years.They presented testimony in December of 2013 describing the details of their abuse in solitary confinement. The trial for the remaining 3 of the Dallas 6 ended in a mistrial.
Guest – Attorney Michael Wiseman who is representing Dwayne Peters of the Dallas 6. Michael is a criminal defense litigator focusing on criminal and capital defense at trial, on appeal and in post conviction proceedings in state and federal court.
—-
21 States Introduce Anti-BDS Legislation
Israel advocacy groups and state law makers who support them have introduced anti-BDS legislation in New York California Florida and 19 other states across the United States of America, including the US Congress.
BDS – boycott , divestment, and sanction – is a peaceful tactic to pressure Israel to comply with international law and to influence public opinion and policy in the U.S. in favor of respecting the human rights of Palestinians.
The demands of the BDS movement are : Israels' withdrawal from the territories of the West Bank which they have occupied since 1967 and the right of Palestinians expelled by the Israelis in 1948 and 1967 to return to their homes and equal rights for Palestinians who are citizens of Israel.
Support for BDS is now more widely rooted and impactful than ever before.  Israel and its supporters in the USA are failing to slow down their gradually intensified isolation.
As a result we are seeing well-funded campaigns to silence Israel's critics.  Journalist Glenn Greenwald has called this "the greatest threat to free speech in the west."
Guest – Attorney Rahul Saksena with Palestine legal, a group formed by the Center for Constitutional Rights and the National Lawyers Guild to defend the civil rights and civil liberties of critics of the Israeli occupation of Palestine.
—–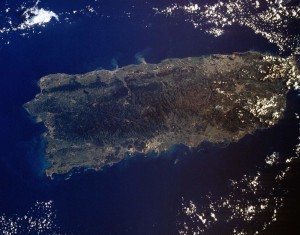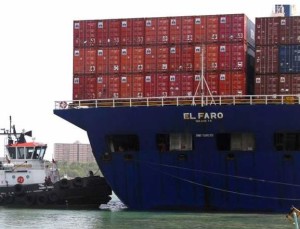 Humanitarian and Economic Crisis in Puerto Rico
There is a humanitarian and economic crisis in Puerto Rico. Puerto Rico has been a colony of the United States since it was invaded in 1898. Puerto Ricans are unable to vote for president or Congress, enter into trade agreements, control their own borders, issue tariffs, or, unlike any other state or city or corporation, they are unable to take advantage of a bankruptcy laws to restructure their debt. There are 3 million people living in Puerto Rico and their government owes $72 billion in bonds bought up by American citizens and corporations. For the last seven years there's been a fire sale of Puerto Rican assets, including the sale to private interests of the largest airport on the island and the largest highway. Forty percent of the population are unemployed. Three weeks ago Puerto Rican governor Alejandro Padilla signed into law an emergency bill that would allow him to suspend the counties debt repayment. $422 million is due on May 1, 2016.
Guest – Attorney Linda Backiel – long-term National Lawyers Guild member. Linda practices law in San Juan, Puerto Rico.
——————–