Updates:
Jose Padilla Is Sentenced to 17 Years – The sentence imposed by U.S. District Judge Marcia Cooke marks another step in the extraordinary personal and legal odyssey for the 37-year-old Muslim convert, a U.S. citizen who was held for 3 years as an enemy combatant after his 2002 arrest amid the "dirty bomb" allegations. He had faced up to life in prison.
Canada Puts U.S. and Israel on Torture Watch List: Not For Long The document cites the U.S. prison at Guantanamo Bay and lists U.S. interrogation techniques including "forced nudity, isolation, and sleep deprivation." Other countries on the list include Israel, Syria, China, Iran and Afghanistan. Canada's regret to include US and Israel on a list of states where prisoners are at risk of torture.
Gaza Siege Crisis Deepens
Israel has ordered closure of all crossings into the Gaza Strip. All goods continue to be blocked, including humanitarian supplies from the UN. The UN agency for Palestinian refugees condemned the move, saying it will only worsen an already dire situation. Israel says its trying to thwart rocket attacks on the nearby Israeli town of Sderot.
Guest – Muna Coobtee, Muna is with the Free Palestine Alliance, and the Answer Coalition in Los Angeles.
—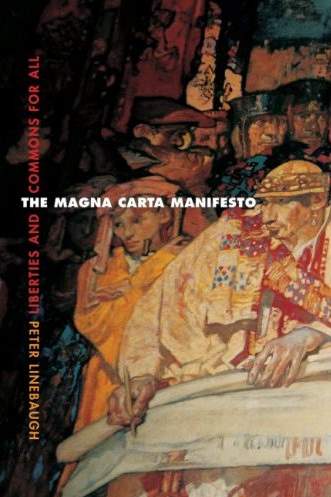 Magna Carta Manifesto: Liberties and Commons For All
Magna Carta Manifesto is the title of Peter Linebaugh's new book. In it he provides a sweeping history of the Magna Carta. Originally issued in 1215, the Magna Carta was the most significant early influence on the extensive historical process that led to the rule of constitutional law today. One review reads, " the book shines a fierce light on the current state of liberty and shows how longstanding restraints against tyranny such as the rights of habeas corpus, trial by jury and the prohibition of torture are being abridged."
Guest – Author Peter Linebaugh, University of Toledo professor and also author of many books and the article, "The Secret History of the Magna Carta."
—
Co-host Michael Ratner's response to Canada's Foreign Minister apologising for including the US and Israel on a list of states where prisoners are at risk of torture. Real News.