Law and Disorder June 30, 2014
Play Now
|
Play in Popup
|
Download
Updates
Supreme Court Rules Cell Phones Can't Be Searched Without Warrant
Oregon Federal Judge: Warrantless Bulk Surveillance Legal
Oregon Federal Judge: No-Fly List Process Unconstitutional
Michael Ratner: Assange Files Papers To Dismiss Warrant
NJ Governor Chris "The Bridge" Christi Involved In Another Bridge Scandal
——
Michael Ratner Marks CCR Case Rasul v Bush: Courage To Stand Up At The Right Time
In early 2002, the Center for Constitutional Rights filed two habeas petitions, Rasul v. Bush and Habib v. Bush. This  challenged the U.S. government's practice of holding foreign nationals captured in connection with its war on Afghanistan and al-Qaeda in indefinite detention. This is without counsel and without the right to a trial or to know the charges against them.  Michael Ratner then explains the timeline of how the Supreme Court, over the administration's objections, agreed in November 2003 to hear the cases of the Guantanamo detainees, and also the case of al Odah v. Bush.  This week's anniversary marks the historic ruling on June 28th, 2004 that detainees have access to U.S. Courts to challenge their detention.
We won that in June 28, 2004. We won it in a 6-3 decision. The Center for Constitutional Rights was the only human rights organization on the case. The only one willing to take that case.
Many of my colleagues, not me, thought that would be the end of Guantanamo (Bay Prison)
There are still 149 people left in Guantanamo, over half of them have been cleared for release. The reason I want to mark this is because it talks about a struggle that in some ways was successful and in some ways not successful.
It also talks about the courage of these lawyers that started these cases in the thick of the most anger in the country and . . . fears that we would lose our fund raising.
We thought at that time, as I said some of our friends, said that we would close Guantanamo. But since that time there's been incredible stubborn resistance by all 3 branches of government.
Bush first, then Obama, despite promises has failed to live up to them, promises to close Guantanamo. The courts are therefore useless now in this.
Congress is going retrograde at a speed unimaginable, trying to ban every transfer for the rest of our days from Guantanamo.
Within 2 months of the 911 attacks, President Bush issued Military Order Number 1. It's November 13, 2001 Military Order, I thought a coup de tat happened in the country. It said the president had the authority to pick anyone, anywhere in the world. Hold them indefinitely, incommunicado and abolish habeas corpus.
We tried to get other human rights organizations to do it. No one else to their shame would come aboard with the Center for Constitutional Rights.
The Center for Constitutional Rights could've gone under for this. Let me be clear. It was a much smaller institution. It didn't have that much funding. There was a high risk that we were going to get cut off completely.
January 11, 2002, they take the people, the first plane load to Guantanamo.
We never expected the Supreme Court to take the case in 2003. When it finally did, it accepted the case. It was argued in April 2004. It was decided in our favor on June 28.
We then put out a call for other lawyers to join us. Over a hundred lawyers joined us immediately. 600 within a year or two. We then created what I call a mass movement of lawyers to fight this.
As a result of the 2004 ruling, our first attorney went down (to Guantanamo) Gita Gutierrez. The big thing that Gita's visit represented is that we found out about torture at Guantanamo.
You begin to understand when a government does incommunicado detention in an offshore facility that doesn't have any court review, there's a reason, and the reason is almost entirely torture.
There's been no prosecution. Obama has given them all a huge pass unfortunately. It's really damaging because what it has done for torture is its saying, torture isn't necessarily illegal, Obama claims it's illegal but he didn't prosecute anybody.
So, next time we have another "scare" like this people will say it's a political issue, we can torture, it works, etc.
Guest – Law and Disorder Co-host Attorney Michael Ratner,  President Emeritus of the Center for Constitutional Rights (CCR), a non-profit human rights litigation organization based in New York City and president of the European Center for Constitutional and Human Rights (ECCHR) based in Berlin. Ratner and CCR are currently the attorneys in the United States for publishers Julian Assange and Wikileaks. He was co-counsel in representing the Guantanamo Bay detainees in the United States Supreme Court, where, in June 2004, the court decided his clients have the right to test the legality of their detentions in court. Ratner is also a past president of the National Lawyers Guild and the author of numerous books and articles, including the books Who Killed Che? How the CIA Got Away With Murder, The Trial of Donald Rumsfeld: A Prosecution by Book, Against War with Iraq and Guantanamo: What the World Should Know, as well as a textbook on international human rights.
——-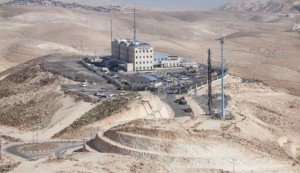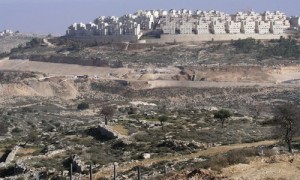 Israel Increases Rate of Palestinian Home and Structure Demolition
In the past few months, the Israeli government has stepped up its campaign of Palestinian home demolitions, specifically in the E1 area between Jerusalem and the Maale Adumim settlement. United Nations reports show 231 Palestinians had been displaced from their homes in early 2014. This is at a much quicker pace than 2013. Remember the demolishing of homes include livestock pens, fences, water reservoirs, schools, all vital to the livelihood and communal life of Palestinians. The Israeli Committee Against House Demolitions estimates since 1967, nearly 29 thousand Palestinian homes and livelihood structures were demolished in the Occupied Territories. However, at the same time the Israeli government has announced the construction of thousands of homes and buildings in the settlements of the West Bank and East Jerusalem.
This is an area called E1, that's the planner's jargon.
The significance of E1 is that it closes the last north south corridor the Palestinians have from the north of west bank to the south since they can't come through Jerusalem.
Even the United States say if Israel build in E1 and closes that corridor that's the end of the two state solution.
This guy Irwin Moskowitz who is a big casino out in California gives millions to the settlements. He bought for the Israeli government a 10 million dollar state of the art police station. It's the main police headquarters for all the West Bank that is in the E1.
There's a whole infrastructure of roads leading to Jerusalem, but Israel has still refrained from actually building. The plan is to build 3,500 housing units that absolutely, thickly closes that corridor to Palestinians.
The 2 state solution is gone but this (building of E1 area) would be an absolute measure of the ending of the 2 state solution.
We're trying to mobilize international civil society against the occupation. The occupation is not going to end because the Israeli public rise up and end it.
They're living the good life, they're profiting from the occupation especially from the point of view of testing and developing and selling weapons systems tested on Palestinians.
And the governments of the world aren't doing their job. Governments manage conflicts, they don't resolve conflicts.
So I'm here in the United States to try to speak to activist groups, church groups because the churches here have a very strong moral voice.
We're dependent on the Palestinians for leadership on where to go next. Not  being Palestinians, we can't tell them what the solution is.
I think its urgent we formulate a one state solution. A one democratic bi-national state.
I think there has to be a bi-national component in which both peoples have a sense of self expression and limited self determination within the common country.
You have to create structures of sharing power.
I think the Palestinians would have the ability to achieve a fair amount of parity with Israel within a short amount of time if we create this consociational type of state.
Israel is beginning to be more and more of an albatross around the American's neck.
Operation My Brother's Keeper had nothing to do with these kids who disappeared. It was a stand alone operation that used the disappearance as a trigger for being launched. The whole idea was to crack down on Hamas, to weaken the PA to keep it dependent on Israel.
I think what's happening is we're in the midst of collapse.
Jeff@ICAHD.org
Guest – Dr. Jeff Halper, co-founder and Director of ICAHD, the Israeli Committee Against House Demolitions. He was born in 1946 in Minnesota and emigrated to Israel in 1973. Since then he has been a tireless advocate for justice and civil rights for all Israelis and Palestinians. He spent ten years as a community worker in Jerusalem aiding low-income Mizrahi families. He co-founded ICAHD in 1997 to help resist Israel's strategy of house demolitions in the Occupied Palestinian Territory. He is the author of three books, 'Between Redemption and Revival: The Jewish Yishuv in Jerusalem in the Nineteenth Century', 'An Israeli in Palestine: Resisting Possession, Redeeming Israel', and 'Obstacles to Peace: A reframing of the Palestinian – Israeli Conflict'. In 2006 Dr. Halper was nominated for the Nobel Peace Prize, citing ICAHD's work "to liberate both the Palestinian and the Israeli people from the yoke of structural violence" and "to build equality between their people by recognizing and celebrating their common humanity."
—————————————————————————-

Please help support Law and Disorder, the show is now a sponsored project of Fractured Atlas, a non-profit arts service organization. Contributions for the charitable purposes of Law and Disorder must be made payable to Fractured Atlas only and are tax-deductible to the extent permitted by law.