Law and Disorder December 28, 2015
Play Now
|
Play in Popup
|
Download
Mumia Abu-Jamal Lawsuit Update
Mumia Abu-Jamal has gone to federal court in Scranton, Pennsylvania to get an order compelling the state of Pennsylvania to provide him with medical care for Hepatitis C.  Mumia has suffered symptoms of slurred words, elephants skin, scales and bloody cracks in his skin on 90 percent of his body. Other symptoms include extreme weakness, swelling of his limbs and loss of mental acuity. Mumia Abu-Jamal is being represented by Bret Grote of the Abolitionist Law Center and by Robert Boyle a National Lawyers Guild lawyer and prisoner's rights advocate.
Guest – David Lindorff, is an American investigative reporter, a columnist for CounterPunch, and a contributor to Businessweek, The Nation, Extra! and Salon.com. His work was highlighted by Project Censored 2004, 2011 and 2012. Born in 1949, Lindorff lives just outside Philadelphia. He currently writes for ThisCantBeHappening.
—-
The General's Son, Journey of an Israeli in Palestine
Miko Peled is an Israeli writer and activist living in the US. He was born and raised in Jerusalem. His father was the late Israeli General Matti Peled. Driven by a personal family tragedy to explore Palestine, its people and their narrative. He has written a book about his journey from the sphere of the privileged Israeli to that of the oppressed Palestinians. Peled speaks nationally and internationally on the issue of Palestine. He supports the creation of a single democratic state in all of Palestine, and a firm supporter of BDS.
—-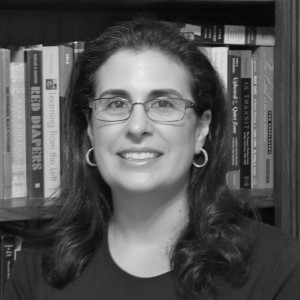 Trotskyists on Trial: Free Speech and Political Persecution Since the Age of FDR
The American war against Iraq, originally called Operation Iraqi liberation, (O.I.L.) was not fought, as we can clearly see now, to bring freedom and democracy to Iraq. But what about World War II, often called "the good war"?  There were socialists indicted tried and convicted for opposing the American government's aims in World War II, which they said was an imperialist war for markets and territories. They were falsely accused of conspiracy to overthrow the American government by force and violence,  a thought crime,  and imprisoned in Minnesota before the American government got involved in the war, that is, during peacetime.  This was accomplished by the Roosevelt government, urged on by J Edgar Hoover and the FBI.  The indictments and convictions were secured under the recently passed alien and registration act, known as the Smith Act, named after its sponsor Howard K Smith, a southern anti-labor racist democratic senator.  Back then in 1941 fear was marshaled against socialists union liters who were called subversives just as fear is used now against Muslims and terrorists.
Guest – Professor Donna Haverty-Stacke, is an Associate Professor of History and Roosevelt House Faculty Associate at Hunter College, CUNY where she teaches courses in U.S. cultural, urban and labor history.  She received her BA in American Studies from Georgetown University in May 1994.  As the recipient of the Joseph L. Allbritton Scholarship she studied at Brasenose College, Oxford University where she earned an MSt in Historical Research in 1995 and an MLitt in Modern History in 1997.  She then attended Cornell University, where she graduated with a PhD in History in May 2003.
—-