NLG RNC Coverage
National Lawyers Guild Coverage at the RNC 2008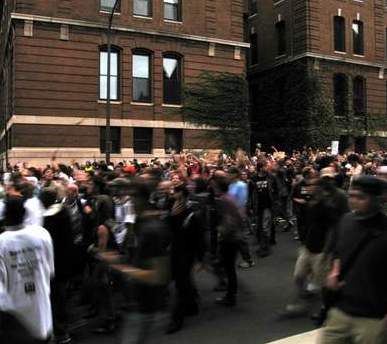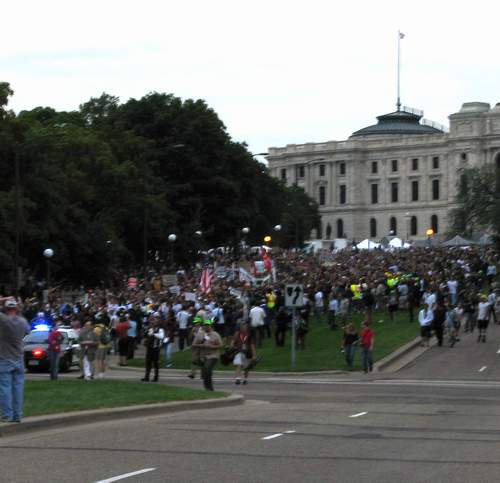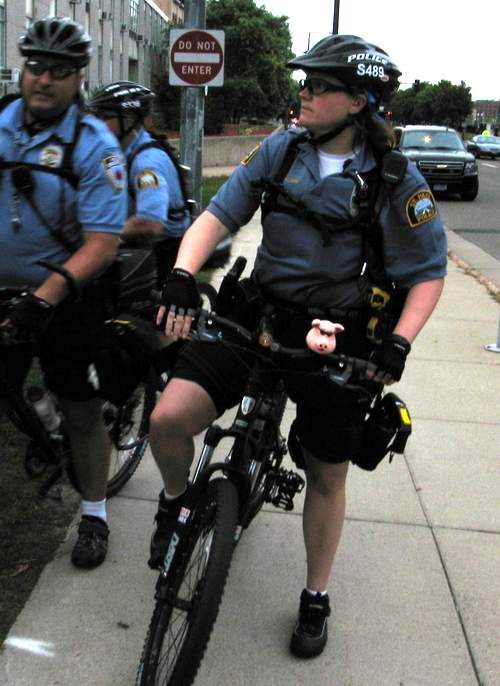 RNC Street Coverage: Audio Document
Heidi Boghosian, Law and Disorder co-host and Executive Director of the National Lawyers Guild took to the streets of St. Paul Minnesota with producer Geoff Brady during the Republican National Convention. We bring you the voices and sounds of protesters, demonstrations, and interviews with legal observers, lead activists and lawyers. We begin this audio document with attorney Bruce Nestor, president of the Minnesota Chapter of the National Lawyers Guild. Amid this heavily militarized area of St. Paul, Bruce Nestor describes how riot police use minivans as quick, efficient transport and the trapping of protesters on a bridge.
Just blocks from the Xcel Center, Heidi catches up with local activists and independent journalists who describe first hand accounts of police confrontations. A local journalist named Nick tells of the launching of paint and flash-bang grenades, the arrests and detainment of journalists and unwarranted use of pepper spray and tasers. On 4pm on Tuesday, marchers rally at Mears Park for the scheduled Poor Peoples March. There we spoke with a New York videographer named Dan, he described the pre-convention raids on I-Witness Video and more accounts of excessive police force. Below is a photo of the pre-convention raids from their website.
National Lawyers Guild attorney Bruce Nestor provides a chronology of events beginning with legal details involving the pre-convention raids on convergence centers. He also analyzes the overall impact of free speech when various factors come together. 1) Demonizing protesters and their message. 2) This allows use of military force by police. 3) Intelligence gathering and targeting lead organizers of alternative press. Combined, these tactics squelch the voice of dissent in all age groups and keep people from exercising their first amendment rights.